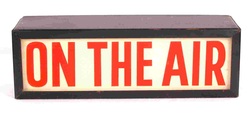 "On The Air" is your page to get all current programming information for WXRL, and stay current with who's on the air.

---
"Grand Ole Country" with Ramblin' Lou
Monday - Friday, 1pm - 5 pm,
Saturday, 9am - 1pm.

Join the man credited with bringing country music to the Western New York airwaves 65 years ago! Not only is Lou celebrating 65 years in broadcasting, but he's also a member of the Country Music DJ Hall of Fame, as well as the Buffalo Broadcasters Hall of Fame, and the Erie County Fair Hall of Fame.

"Old Country Church" with Ramblin' Lou
Mondays 7-8pm
---
Polish Programming:
Drive-Time Polkas with Ronnie D Monday-Saturday 5-7pm
Polka Jamboree Sundays 12-3pm
Rockin' Polkas with Mike & George Pasierb Sat. 2-3pm / Sundays 7-8pm
Polish Blood with Norm Skulski Sundays 6-7pm
Father Justin Rosary Sundays 3-3:30pm

German Show:
Hosted by Herman Endres Sundays 4-5pm

Nationally syndicated weekly radio programs:
"Classic Country Today" - Host: Keith Bilbrey
"Rick Jackson's Country Classics"
"Country Music Greats" - Host: Jim Ed Brown
"Into The Blue" - Bluegrass Radio Network - Host: Terry Herd
"Renfro Valley Gathering"
WXRL. P.O. Box 170, Lancaster, NY 14086 (716) 681-1313