WXRL 2014 Concerts and Events:

"WNY's First Family of Country Music"
THE RAMBLIN' LOU FAMILY BAND.

Monday, July 14 - CANAL FEST. Niawanda Park Bandshell, River Road, Tonawanda, NY
7 - 9pm show.

WXRL will also be doing a remote broadcast live from Canal Fest on 7/14, from 2 - 5pm, and then "Ronnie D" from 5 - 7pm.

---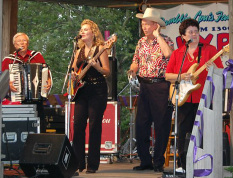 THE RAMBLIN' LOU FAMILY BAND.

Tuesday, August 5 - M & T BANK. Right on Main Street in downtown Buffalo, NY, in front of
M & T Bank, on the M & T Stage. 12 - 1pm show.

---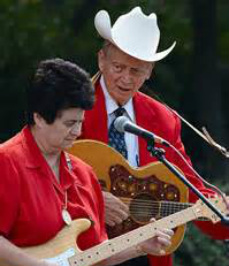 THE RAMBLIN' LOU FAMILY BAND.

August 7 - 17 - ERIE COUNTY FAIR. Erie County Fairgrounds, Hamburg, NY.

Come join us in this monumental occasion as Ramblin' Lou celebrates his 50th consecutive year performing at the Erie County Fair!
---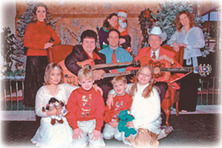 THE RAMBLIN' LOU FAMILY BAND CHRISTMAS SHOW & Radio Broadcast

December 6, 2014 - Location TBA - details to follow
It's the annual Christmas show and radio broadcast Live from 11am - 1pm, followed by a luncheon. Special guests include Lou and Joanie's 5 grandchildren, and Santa himself. To order tickets and make reservations, call WXRL at (716) 681-1313 during regular business hours - Monday-Friday, 9am - 5pm. Tables may be reserved for parties of 8 or more. WXRL Gift Certificates are also available.

---
WXRL. P.O. Box 170, Lancaster, NY 14086 (716) 681-1313