WXRL 2015 Concerts and Events:

"WNY's First Family of Country Music"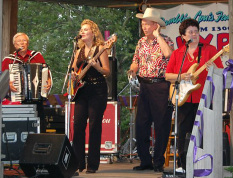 THE RAMBLIN' LOU FAMILY BAND

July 20, 2015 - CANAL FEST IN THE TONAWANDAS (Monday)
at Niawanda Park, River Rd. in Tonawanda, NY Free concert
Showtime: 7-9pm
WXRL will also be doing a "live" remote broadcast from Canal Fest on Monday 7/20, from
2-5pm, and then "Ronnie D" from 5-7pm.

August 11, 2015 - M & T Bank Summer Concert Series
One M&T Plaza, downtown Buffalo 12-1pm Free concert


---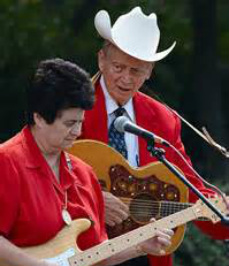 THE RAMBLIN' LOU FAMILY BAND.

August 13-23, 2015 ERIE COUNTY FAIR - Hamburg, NY
Join Lou & The Family Band at the Fair daily from 4:30-5:45pm, except 8/19 (day off).
Be sure to catch one of their shows, as they celebrate 51st consecutive years performing
at the Erie County Fair. WXRL Radio will also broadcast live from the Fair daily, Monday-Friday from 2-5pm, and with "Ronnie D" from 5-7pm.

JUST ADDED -
September 6, 2015 (Sunday) OAKFIELD LABOR DAYS IN THE PARK,

Oakfield, NY Free concert 4:00-6:30pm



---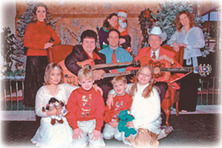 December 5, 2015 - THE RAMBLIN' LOU FAMILY BAND CHRISTMAS SHOW & Radio Broadcast

Samuel's Grande Manor. 8750 Main St., Rt. 5, Williamsville, New York (less than 2 miles east of Transit Rd.)

It's the annual Christmas show and radio broadcast "live" from 11am - 1pm, followed by a delicious sit-down luncheon at 1pm. Special guests include Lou and Joanie's 5 grandchildren. Cost is $ 33.00 per person for the luncheon & show. Cash bar available. Doors open at 10am. To order tickets and make reservations, send a check or money-order to: WXRL Radio, P.O. Box 170, Lancaster, NY 14086. Tickets also available at the WXRL Studios in Lancaster, Monday-Friday, 9-5. If you have a group of 8 or more, we will be happy to reserve a table for you. Snacks are not allowed into the venue. If you do require wheelchair assistance, please advise at time of making reservations, so that seating accommodations can be made for you on the upper level. WXRL Gift Certificates are also available. HO-HO-HO!!!

---
WXRL. P.O. Box 170, Lancaster, NY 14086 (716) 681-1313